Go to Gear Guides
Gear Guides
Gear guides, product tests, best for your buck, what gear in what situation, gear history and so on.
Go to Backyard Spots
Backyard Spots
Because we do not need to go to Chamonix for doing alpinism, we can find pillows outside of Japan and there is good crack climbing way closer than in Utah.
Go to Adventure Guides
Adventure Guides
Guides and tips for trips with a strong adventure taste. You will get on the mud. That's the whole point, actually, but at least do it with some folk knowledge beforehand.
Go to Meet the locals
Meet the locals
Getting to meet the real badass outdoor men, the ones that keep us safe, the ones that know all the secrets about our environment and the ones that have most fun.
Go to Progressing
Progressing
Training, technique and lifestyle tips that will help us push further our game.
Welcome to On the belay
With Carlos Abraldes
Before roping up with me;
I have worked as the head of purchases of climbing and alpinism for EpicTV in Chamonix and I've had the opportunity to work hand by hand with the leading manufacturers in the industry. I have worked two years in Norway as an outdoor guide and i've spent quite some time in South America and Iceland. Elsewhere i'm generally around Northern Spain, where i am from, on the classic weekend warrior slash wanna be dirt bag life plan. Don't get me wrong, i'm a pretty average outdoor man, so probably most of the things I will write about will be useful for the average guy that just wants to spend more time outside and progress.
Climbing and Alpinism. EpicTV. 2015-2016

Outdoor Guide
Activities
Find your articles per activities
Latest news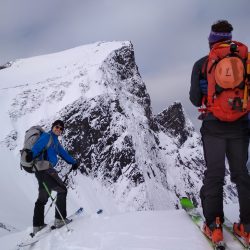 We finally picked up Pedro in the Airport of Tromsø and decided to book a lovely cabin for the night. Amongst other things, so we wouldn't scare him with the mess inside of the van and so we could profit to clean and dry everything properly before arranging the space and gear of our three in a functional way for the trip. Senja felt a little far as to drive there straight, so we decided to check Tamokdalen on the way there. Read more AboutArctic days on the Planks EP3: Senja: about beauty and learning through pain.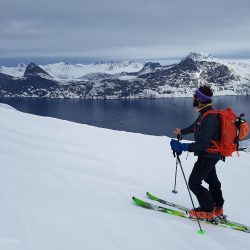 Previous
Next